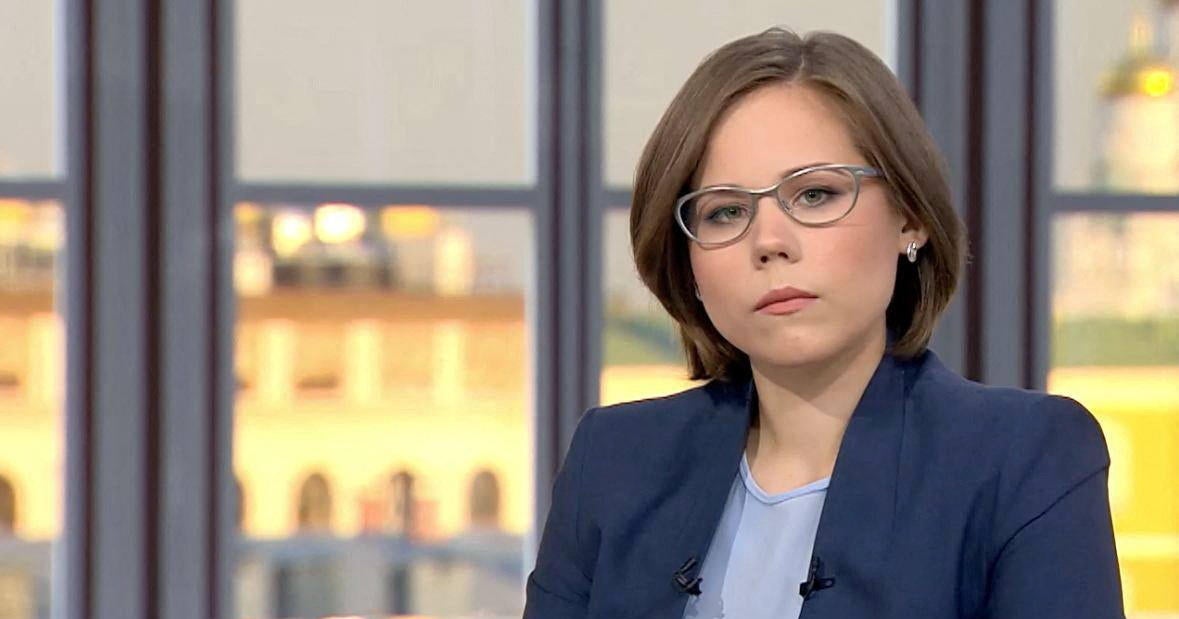 Car Explosion Kills Daria Dugina, Daughter of Russian Nationalist Known as 'Putin's Mastermind'
Moscow — The daughter of an influential Russian political theorist who is often referred to as "Putin's brain" was killed in a car bomb attack on the outskirts of Moscow, officials said on Sunday.
The Moscow branch of the Russian Investigative Committee said preliminary information indicated that a bomb planted in the SUV driven by Daria Dugina, 29, exploded on Saturday evening and killed the TV commentator who was the daughter of Alexander Dugin, philosopher and nationalist writer.
Dugin is a prominent proponent of the concept of the "Russian World", a spiritual and political ideology that emphasizes traditional values, the restoration of Russian power, and the unity of all ethnic Russians around the world. He is also a strong supporter of sending Russian troops to Ukraine.
The explosion took place as his daughter was returning from a cultural festival she had attended with him. Some Russian media quoted witnesses as saying that the SUV belonged to Dugin and that he had decided at the last minute to travel in another vehicle.
The sharp and violent incident, unusual for Moscow, is likely to aggravate Russian-Ukrainian animosity.
Denis Pushilin, president of the separatist Donetsk People's Republic, which is at the center of Russia's fighting in Ukraine, blamed "terrorists of the Ukrainian regime, trying to kill Alexander Dugin".
Mykhailo Podolyak, adviser to Ukrainian President Volodymyr Zelenskyy, denied any Ukrainian involvement, saying on state television that "we are not a criminal state, unlike Russia, and certainly not a terrorist state."
Analyst Sergei Markov, a former adviser to Putin, told Russian state news agency RIA-Novosti that Alexander Dugin, not his daughter, was likely the intended target and said "he's all quite obvious that the most likely suspects are Ukrainian military intelligence and Ukrainian security services." ."
While Dugin's exact ties to Russian President Vladimir Putin are unclear, the Kremlin frequently echoes the rhetoric in his writings and appearances on Russian state television. He helped popularize the concept of "Novorossiya", or New Russia, which Russia used to justify the annexation of Ukrainian Crimea in 2014 and its support for separatist rebels in eastern Ukraine.
It promotes Russia as a country of piety, traditional values ​​and authoritarian leadership, and disdains Western liberal values.
His daughter expressed similar views and had appeared as a commentator on the nationalist television channel Tsargrad, where Dugin had served as editor.
Dugina herself was sanctioned by the United States in March for her work as editor of United World International, a website the United States has called a disinformation site. The sanctions announcement cited an article from this year's UWI which claimed that Ukraine would "perish" if admitted to NATO.
"Dasha, like her father, has always been at the forefront of confrontation with the West," Tsargrad said Sunday, using the colloquial form of her name.
In his 1997 book, "The Foundations of Geopolitics," Dugin expounded on an ideology called Eurasianism. The idea suggests that Russia, uniquely positioned between Europe and Asia, is unassimilable within Western civilization. Instead, Dugin believes Russia should embrace its geopolitical specificity and dominate both spheres, uniting Europe and Asia into one great empire ruled by ethnic Russians. Dugin put Eurasianism in direct opposition to liberalism and the whole "Atlantic" world which he believes to be led by the United States.
"Ukraine as an independent state with certain territorial ambitions poses a huge danger to the whole of Eurasia, and without solving the Ukrainian problem it is, in general, foolish to talk about continental politics," Dugin wrote in his book. from 1997.
Dugin remained convinced that subsuming Ukraine was the only way forward for Russia after the Russian invasion.
"Without Ukraine, Russia cannot become the empire again," Dugin said in a video posted on Telegram in March. "With Ukraine inside Russia's zone of control, it will once again become an empire."
In a 2017 interview with Dugin, "60 Minutes" correspondent Lesley Stahl pointed out to him that Putin seems to have listened to all of his recommendations. Not only had Dugin called on Russia to annex Ukraine, which Russia first did in Crimea in 2014, but Dugin also suggested that Russia make Iran an ally and encourage Britain to leave the European Union.
Dugin rejected the suggestion that Putin would go through with his plan. He pointed out that his policy prescriptions were decades old and that Putin had only just taken the first steps.
"We demand of him to be much more bossy than he is," Dugin told Stahl. "So he disappoints us a bit because he [takes] too long."