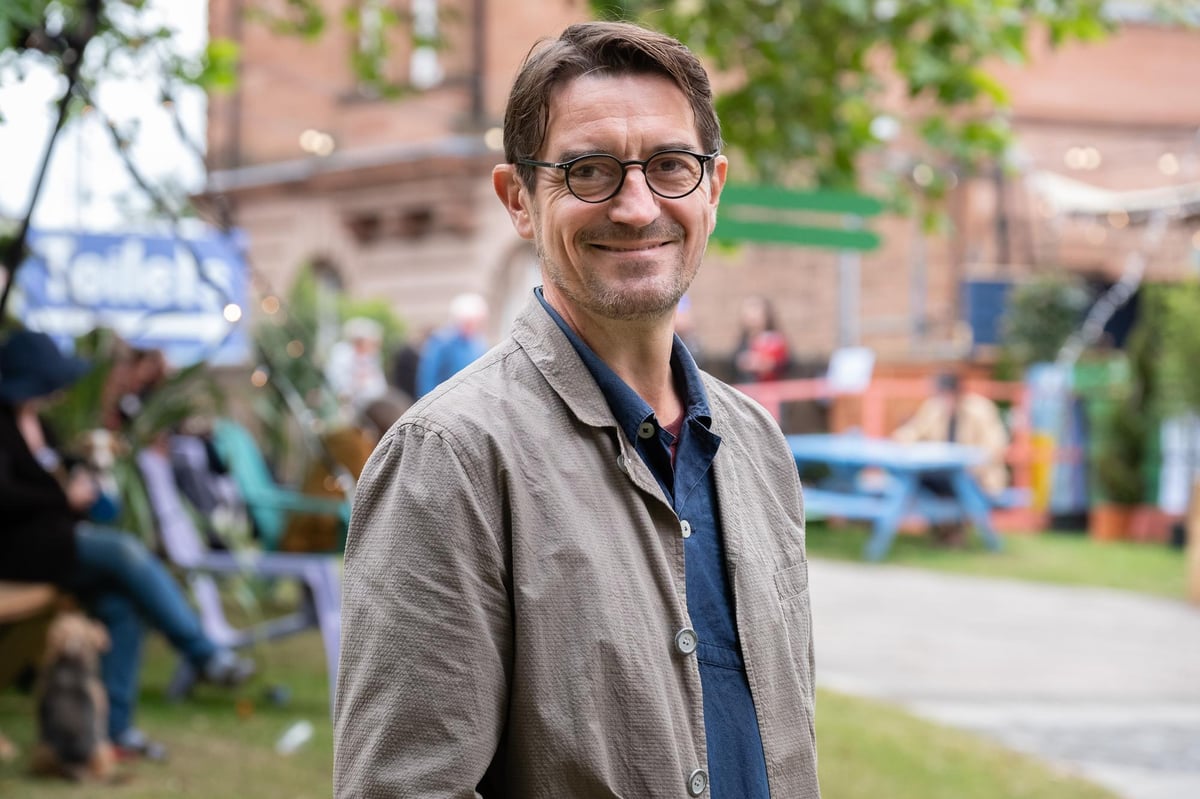 Book festival reveals tickets still available for top authors after slow pre-sales
Nick Barley said there was still availability for events he would have hoped to sell out almost immediately before.
He cited changes in shopping habits that have been seen in the festivals and events sector as a result of the pandemic as a key driver.
Mr Barley said the festival, which previously expected to sell 80 per cent of its tickets on the day its box office opened, had seen a spike since the start of other festivals in the city last week.
Mr Barley, who has scheduled more than 600 events over 18 days from this Saturday, said it was a "miracle" that the city's festivals were able to return to the scale they have this year.
However, he insisted it could take several years for the festival of the week to recover from the impact of Covid restrictions, which have forced the festival to go fully online in 2020.
The book festival returned last year in a 'hybrid' form to socially distanced audiences at a new home at Edinburgh College of Art.
There will be nine separate event spaces this year, while the festival will also use the 750-capacity central hall for its larger events.
Nick Barley is director of the Edinburgh International Book Festival. Photo: Robin Mair
In-person events featuring Prime Minister Nicola Sturgeon, comic Frankie Boyle, singer-songwriters Martha Wainwright and Ricky Ross, and former Scot Makar Liz Lochhead are among those still on sale on the festival website.
Tickets are also still available for appearances by authors Ali Smith, Val McDermid, Michael Morpurgo, Denise Mina, Louise Welsh and Naom Chomsky.
Mr Barley said: "In 2017, 2018 and 2019 our ticket buying habits were phenomenal and the envy of the world.
"We were selling 80% of all our tickets within four hours of going on sale. We had a much slower start. We achieved our goal, but it was a much lower goal.
"We still have to sell a lot more tickets and rely more on walk-ins than we've ever had to before. We have a huge amount of work to do.
"We still have tickets on sale for events that would have been sold out hours before.
"We need to get the message across that there is a fantastic opportunity for people who have missed the book festival in the past to see some of the greatest, not just in literature, but also in music and film.
"Like every other festival, we're not sure what it's going to look like. I'm just keeping my fingers crossed that we can deliver the same as the Fringe, International Festival and Tattoo.
"I think it's a miracle that what we recognize as Edinburgh's festivals have returned this year.
"We had to dig deep to keep our own festival alive. The fact that we can have a major festival this year is a real tribute to my team. I still think it will take another two or three years, at least , before being really sure of having survived.