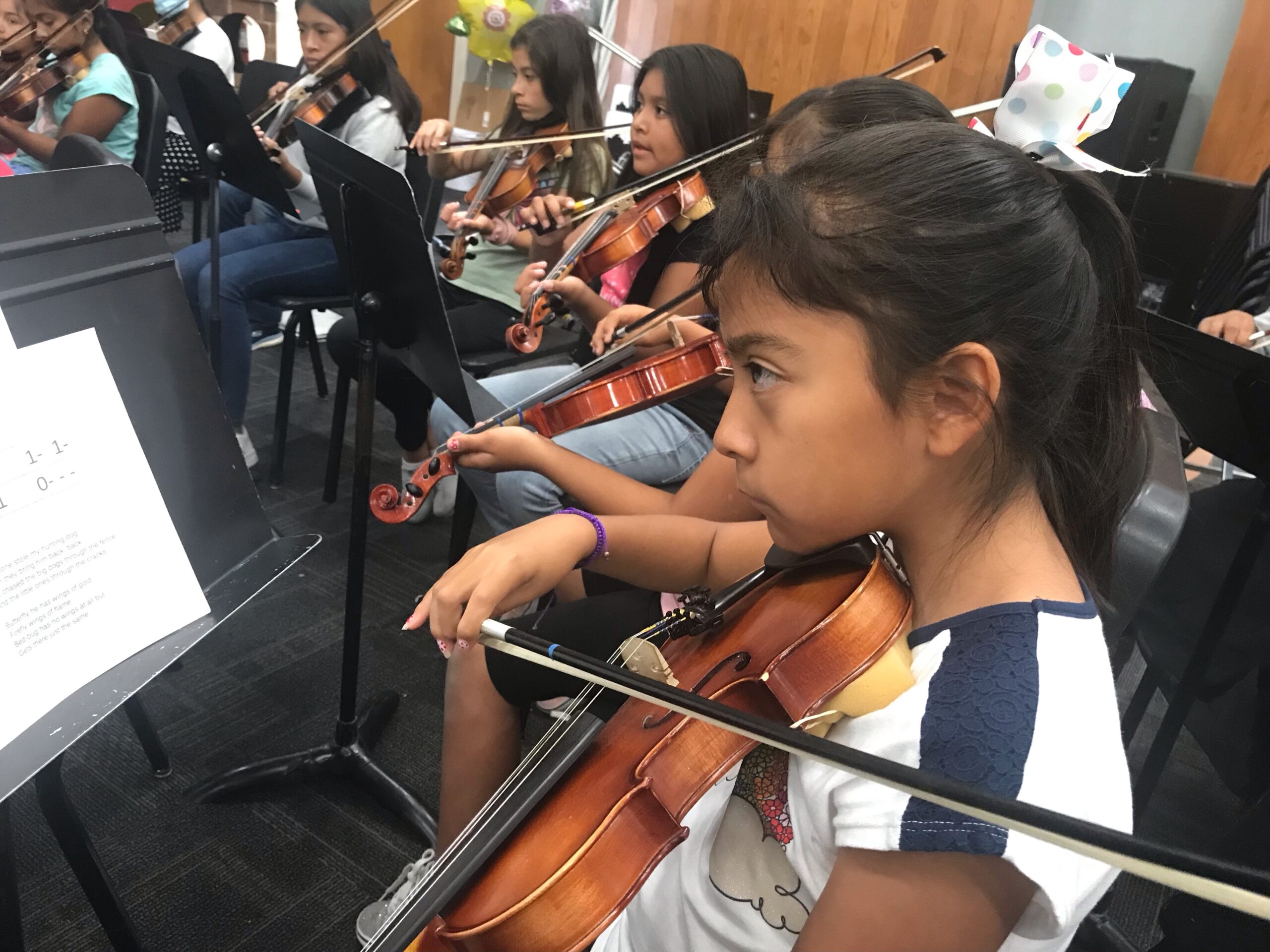 The San Marcos Children's Orchestra organizes a summer camp in Palomar
The after-school orchestra program, Fortissimo, brought dozens of local school children to the Palomar campus for fun and learning in June.
SAN MARCOS — A local after-school program that invests in the next generation of North County musicians recently wrapped up its first summer camp at Palomar College, which was held on campus June 13-July 1, 2022.
Some 40 students converged on the main Palomar campus for morning music instruction and afternoon crafts – a last-minute arrangement after plans to host the camp at a college fell through. local.
The program, Fortissimo, is sponsored by the San Marcos Unified School District (SMUSD) and The Kid's College, a Vista-based nonprofit, and aims to provide transformative musical learning experiences for children from low-income households. returned from San Marcos.
"We are thrilled to be able to support these young musicians, who have already shown so much talent and promise," said Palomar College Superintendent/President Dr. Star Rivera-Lacey. "Community outreach is a core value at Palomar College, which remains deeply committed to the development of all students in our district. I look forward to hearing how these young artists continue to pursue their passion.
The summer camp deepened a relationship between the college and Fortissimo that began with a joint performance with the Palomar Symphony Orchestra (PSO) in March 2016.
In the years since, Palomar artists have performed numerous times alongside the young musicians of the program, which is currently led by Shannon Yandall, PSO solo violist and music teacher at a local elementary school.
Dr. Ellen Weller, music teacher and director of the Palomar Symphony Orchestra, said Fortissimo is an exceptionally promising program for local children.
Training in classical ensemble music, Weller said, helps young students learn cooperation, collaboration and discipline, which in turn translates into better academic and social behavior.
"Most of these students are the children of immigrants who had limited access to education of any kind," Weller said. "By organizing this summer program, we have planted the seeds of trust that they belong to the college. Instilling a sense of belonging and pride by attending Palomar College at a young age will keep these exceptional young people focused on the benefits of an education.
Fortissimo is an orchestral program that began in January 2015 with 3rd graders from Joli Ann Liechtag Elementary School in San Marcos, and now ranges in age from 1st grade through high school. The program is affiliated with El Sistema, an after-school music education program whose motto is "Music for Social Change".