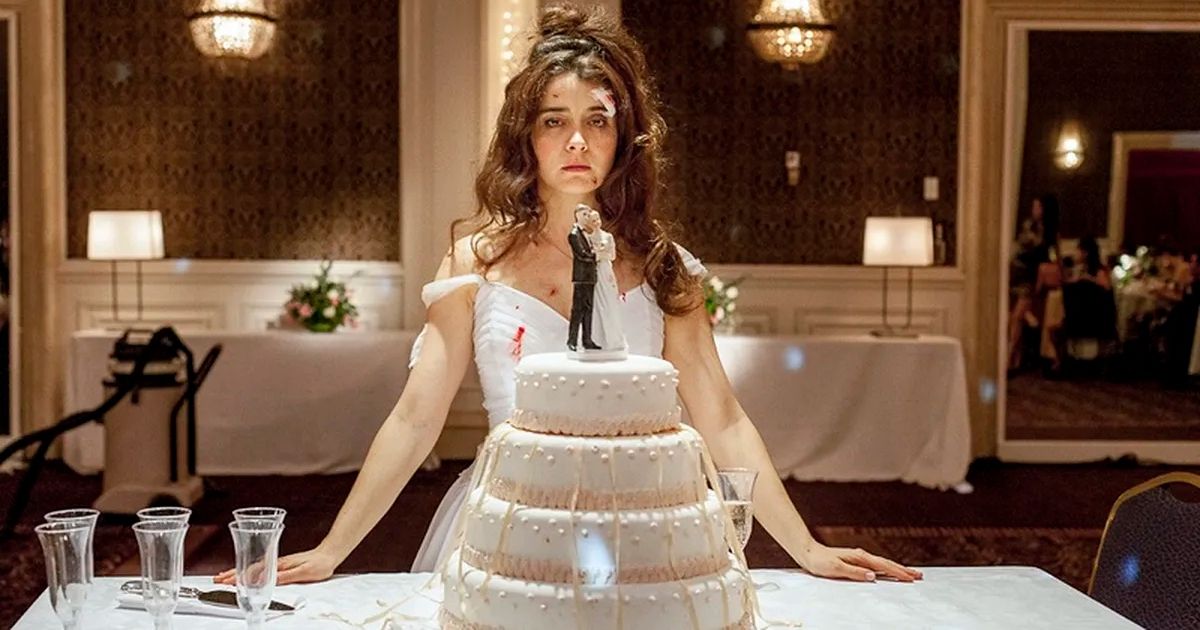 Best Latin American Movies of the 2010s, Ranked
Generally, when talking about international film productions, the films that audiences think of tend to be of European or Asian origin. However, there is one major power in the film industry that has been quite overlooked, even despite the high quality of its productions: South America. Very few Latin American films have managed to find their way into international cinemas, despite being remarkable. But those who do manage to win over not only audiences, but critics as well, earning nominations and even winning the Oscars for Best International Picture, despite the controversies surrounding that category.
In South America, the countries with the highest film production are Argentina and Brazil, although countries such as Colombia, Chile, Venezuela, Cuba, Bolivia, Peru and Uruguay also generate a large number of films each year. Overall, Latin American cinema is strongly influenced by one subject: social issues. Films from these countries are the best reflection of the continent's extreme social situations, periods of military dictatorships and political issues, and how they both affected the population, as well as marginalization. Many of them are tough, conscience-raising movies, but they certainly deserve a spot on any cinephile's watch list.
This article will review some of the best Latin American movies of the 2010s, which, needless to say, excludes some great productions from before and after the decade that are also high quality. For this reason, and because of its proximity to the decade, it is worth highlighting the film El Secreto de Sus Ojos (The secret in their eyes), an Argentine drama and thriller production released in 2009 that became the country's second Oscar-winning film. Even though this film does not appear in the ranking of the article, it has become one of the best Latin American films in history and deserves a special mention. That said, here are the best Latin American movies of the 2010s.
8

Tesis Sobre Un Homicidio (Thesis on a homicide)
When Ricardo Darín is chosen for a production, there is no doubt that it will be a resounding success. This is exactly what happened with Tesis Sober A Homicidio, the 2013 Argentinian-Spanish film that, since its premiere, topped the box office for almost a month. Directed by Hernán Goldfrid and inspired by the novel of the same name by Diego Paszkowski, this thriller revolves around Roberto, a now retired lawyer who leads a chaotic life and currently devotes himself to teaching. Late one night, while dictating his famous lecture, a woman is found brutally murdered on university grounds. Roberto, suspicious of one of his own students, gets involved in the investigation trying to uncover the truth. Alberto Ammann, Arturo Puig and Calu Rivero, among other actors, join Darín in the cast.
Related: Every Best International Feature Film Oscar Winner Of The 2010s, Ranked
seven

Los Colores de la Montaña (The Colors of the Mountain)
Los Colores de la Montana is a film that, in a very raw way, depicts the reality that millions of Colombians have suffered due to forced displacement, but from the point of view of children. This 2011 production won awards at the San Sebastián International Film Festival for the work of its director, Carlos Arbeláez, and has received numerous other awards and nominations. Los Colores de la Montana tells the story of Manuel, a boy from La Pradera who dreams of becoming a professional footballer and who, after receiving a ball as a gift from his father, spends all his free time playing football with his friends. But one day, his ball lands in the middle of a minefield, and the group of kids go on a mission to retrieve it. From this moment, the signals of an armed conflict begin to disturb the peace and tranquility of the city.
6

Gloria
Paulina García directs this award-winning 2013 Chilean production at many festivals. Directed by Sebastian Lelio, Gloria is about a woman in her 60s who feels lonely, fulfilling many activities every day and spending her nights at singles parties, where she experiences the most bizarre adventures. However, after meeting Rodolfo (Sergio Hernandez), his delicate reality is shaken a bit: although Gloria intends to commit to the relationship, fearing it will be her very last, the man seems to be obsessed with her, and yet he has an overly dependent relationship with his ex-wife. In order to navigate this new phase, Gloria must reconsider certain aspects of her life and the way she interacts with others.
5

Aquarius
Aquarius is a Franco-Brazilian thriller written and directed by Kleber Mendonça Filho. This production was screened in 2016 during the 69th edition of the Cannes Film Festival and was nominated at several international festivals. The film introduces audiences to Clara (Sônia Braga), a retired journalist and writer who has lived for many years in an apartment building called Aquarius. Suddenly, a company wants to buy all the apartments in the building to build a bigger one, and Clara is the only neighbor who refuses to sell. From this moment on, the woman and the promoter of the company engage in a war for the apartment, a conflict which seems to have neither limit nor end.
Related: Best Southeast Asian Movies Of The 2010s, Ranked
4

Matar a Jesús (kill Jesus)
Matar a Jesus is a 2017 Colombian film written and directed by Laura Mora, inspired by her own life. This production explores the frontiers of revenge and self-humanity through the story of Paula, a 22-year-old who witnesses the assassination of her own father, a popular professor at the public university of Medellín. The indignation of this young woman and her family is immense, and it does not take long to strengthen when the case is closed without any consequences for the murderers. A few months after the event, Paula crosses paths with Jesus, one of her father's killers, who does not recognize her. Since then, the girl decides to establish a relationship with him in order to do justice to herself. But her mission may not be as simple as she imagines, as Paula must decide whether to break the cycle of violence or perpetuate it again.
3

Pelo Malo (bad hair)
Dwelling on the complex relationship between Marta, a young woman in financial difficulty, and her son Junior, who is only 9 years old, Pelo Malo explores sensitive issues such as the discovery of sexuality in childhood, homophobia and other forms of discriminatory behavior within the family. This 2014 film is a Venezuela, Argentina, Germany and Peru co-production that was screened in the Contemporary World Cinema section of the Toronto International Film Festival. Pelo Malo features Junior, a boy with curly hair who denies it and wants to straighten it for his school photo. Her desire leads to conflict with her mother, who strongly disagrees due to how much this aesthetic decision means to her. On the contrary, her grandmother supports her and suggests that Junior stay and live with her, but Marta does not give in. From then on, she begins to re-educate the boy according to his values, while Junior only wants to live with her and be accepted as he is.
2

El Ciudadano Ilustre (The Distinguished Citizen)
El Ciudadano Illustration is a 2016 Argentinian comedy-drama that premiered at the 73rd edition of the Venice Film Festival, where Oscar Martínez, its lead actor, won the Volpi Cup. The film is directed by Mariano Cohn and Gastón Duprat, and inspired by the popular Argentine proverb "Pueblo chico, infierno grande" (small town, big hell). El Ciudadano Illustration chronicles the life of Daniel Mantovani, an Argentinian writer who received a Nobel Prize in Literature and has lived in Barcelona for four decades. In his novels, Mantovani paints a harsh portrait of life in Salas, a small town in Buenos Aires where he lived in his youth. One day, he receives a letter from Salas inviting him to be honored with the city's most prestigious distinction: the Citizen Emeritus medal. Surprisingly, Daniel decides to come back. However, he does not anticipate that on this journey to his origins, he will soon encounter all of the things that made him flee his hometown in the first place.
1

Relatos Salvajes (Wild Tales)
This impeccably directed Argentinian anthology by Damián Szifron ranks high on this list. Salvajes Reports features many of the country's biggest actors, including Ricardo Darin, Oscar Martínez, Leonardo Sbaraglia, Érica Rivas and Rita Cortese, and was an Oscar-nominated production, honored at the Goya Awards and widely acclaimed at the 2014 Cannes Film Festival. to be the highest-grossing film in the history of Argentine cinema, Salvajes Reports dives deep into the violence that lives in every human being through six independent stories around a common theme: the characters are subjected to situations that make them lose control. From a car ticket that triggers the driver's mania to a bride who finds out her brand new husband cheated on her on their wedding day, the stories compiled in this film are delightful and invite audiences to experience first hand what happens when the thin line between civilization and barbarism is crossed.