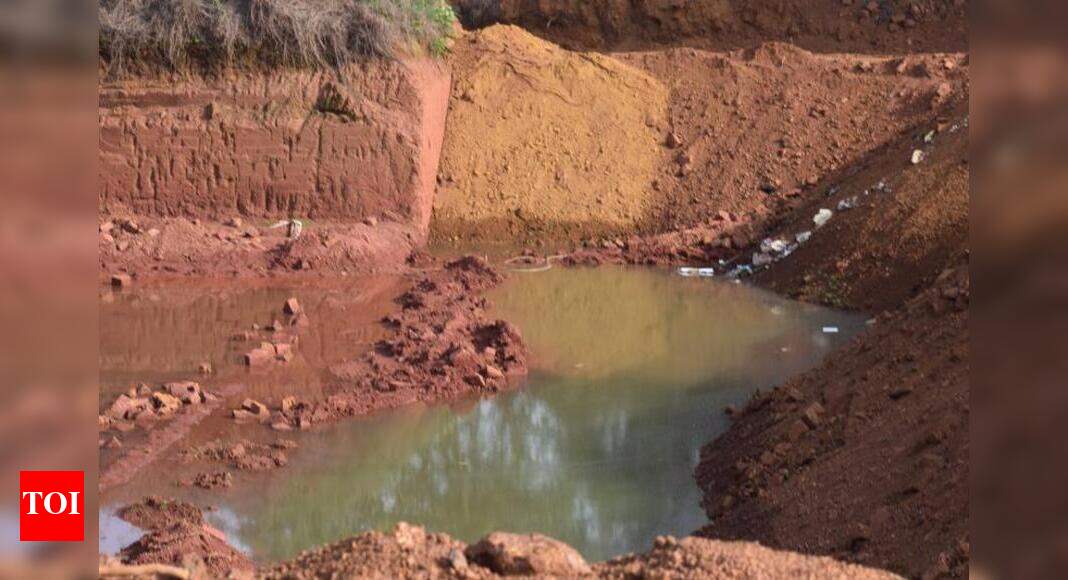 Goa: Laterite mining 300m from Pansaimol petroglyphs threatens prehistoric rock art | Goa News
KERI: Uncontrolled laterite stone quarrying at Pansaimol, Sanguem poses a threat to prehistoric rock carvings.
The exploitation of the quarry, without the authorization of the forest department, the national pollution control council or the directorate of mines and geology, was revealed on Tuesday during a government investigation.
The rock carvings of Pansaimol, which falls under the panchayat of Rivon, were recently recommended by the Union government for inclusion in the tentative list of
World Heritage
Sites, along with the rock carvings of Konkan region in Maharashtra.
Although the state has notified it as a protected archaeological site – and the carvings depicting the diversity of fauna and paleoclimatic conditions are of immense importance to learning about the prehistory of Goa – laterite mining, which has been going on for some time, takes place just 300 meters away.
In the past, when quarrying laterite stones, watchful heritage lovers would stop it. However, after a few months, quarrying resumed on a large scale, which threatens the rock carvings.
"We visited the site where laterite mining was taking place at Pansaimol, next to the site of rock carvings," Deputy Archaeologist Varad Sabnis of the State Directorate of Archeology told TOI. "A report of our findings will be submitted to higher authorities for action."
The Archeology Department inspection team is of the opinion that the rock carvings are under threat due to stone quarrying.
Although the rock carvings on the bank of Kushavati have been notified as a protected archaeological site, there are also a few rock carvings reported in the vicinity that face the vagaries of nature and increasing anthropogenic pressure.
The rock carving site was discovered in 1993 and notified, following which laterite and iron ore mining was stopped by the state government. These petroglyphs bear witness to the legacy of prehistoric man from the Mesolithic to the medieval period.