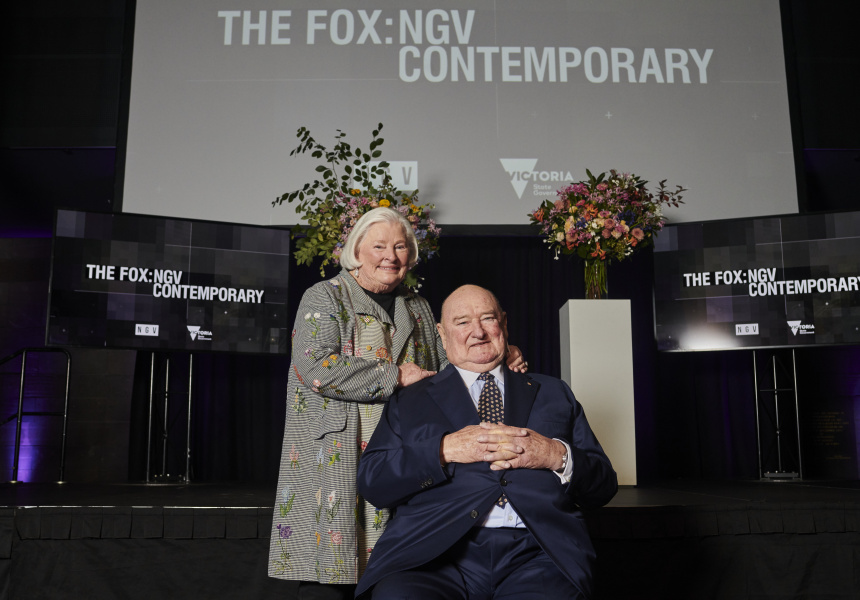 'A whole new benchmark' – NGV Contemporary receives 'institution-defining' $100 million gift from Paula and Lindsay Fox
"It's amazing, it really is," NGV director Tony Ellwood said Tuesday afternoon. He was, of course, talking about the astonishing $100 million donation, announced today, that trucking and logistics billionaires Lindsay and Paula Fox have made to the future NGV Contemporary gallery, which will now bear the family's name. .
The Fox: NGV Contemporary, as it will be known, will be Australia's largest contemporary art and design gallery, with over 13,000 square meters of exhibition space.
The complex is due for completion in 2028 and will be the cornerstone of a $1.7 billion state government commitment to expand the Southbank Arts District.
Ellwood said he was not aware of another gallery contribution by a living donor, here or abroad, comparable.
"There are major sites in the United States that still haven't received a nine-figure donation from a living donor in their history," he said. "It's really huge in global terms, not just in local terms – internationally it's an extraordinary leap of faith and generosity, and for Australia it's a whole new benchmark."
In recognition of the historic financial endorsement, Ellwood said it made perfect sense to "propose to name the building in their honor, in perpetuity." He referred to foreign institutions that have made similar commitments. True, galleries in the United States and Europe have named wings after generous donors, but naming rights for an entire gallery complex are rare.
The Foxes' relationship with the NGV dates back nearly 20 years, and Paula Fox served on the Art Foundation's fundraising board for about a decade — the same time Ellwood served as director. He said he and the Foxes had developed a "beautiful friendship" over the years, with Paula in particular "being aware of our desire to do something significant for contemporary art and design".
Paula recognized early on that the NGV's ambitious contemporary art project would "rightfully have a big impact on the lives of young people", Ellwood said. When the time came, she was quick to ask how she could help — from there, he said, the path to notable contribution "went quite naturally."
"As long-time supporters of the gallery, we believe in the vital work of NGV to make the arts accessible to the wider community and we know that NGV Contemporary will be a place where all Australians can enjoy the best that we have. to offer," Paula said in a statement. "We believe in the impact of the Gallery's incredible work, which brings joy to our community through art and design. We hope our donation will inspire others to support this program to make it an icon for the future.
The design for the new gallery – a striking multi-storey monolith – was revealed last month, with its cavernous, spherical entrance hall that will stretch more than 40 meters upwards through all levels of the gallery. .
The entrance will also serve as a gallery, showcasing large-scale works, while a spiral path will take visitors through the building's many spaces – all highly flexible and featuring state-of-the-art display systems. A public rooftop terrace and sculpture garden will offer views of the skyline, parks and even the Yarra Ranges.
The design phase of the project will continue through the end of 2022. The final fundraising goal has yet to be set, Ellwood says, but with six years to go until the building opens — and with contributions like the Foxes', as well as $20 million donated by the Ian Potter Foundation before the design was even revealed – he feels "confident we can do something truly amazing".