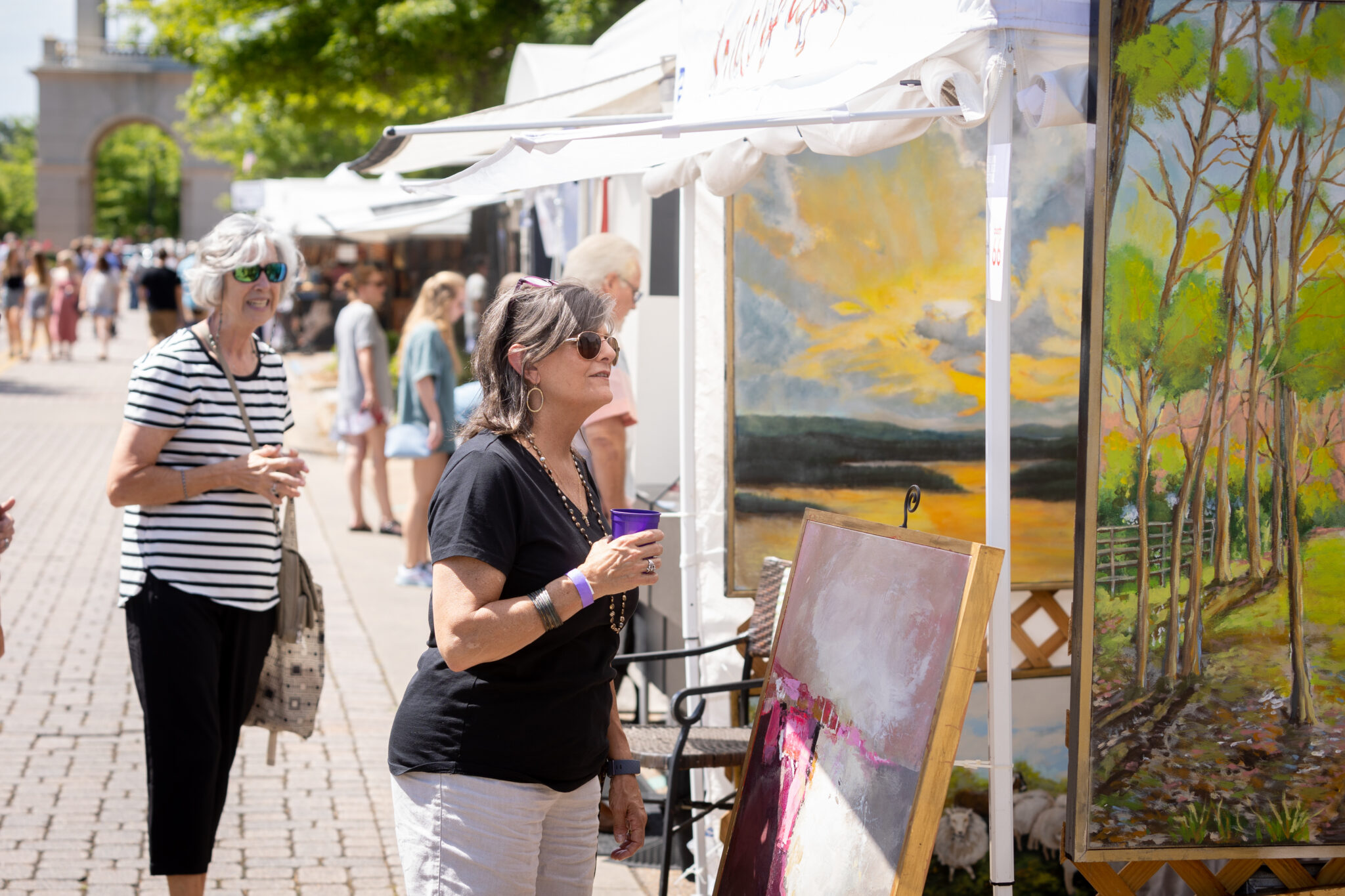 5 Reasons You'll Love Art, Wine and Wheels Weekend in Ridgeland, MS – May 6-8
Sponsored
Looking for a fun weekend on the road, plans for Mother's Day, or an excuse to get out of the house and hang out with friends? You don't want to miss Art, Wine and Wheels (AWW) Weekend in Ridgeland, Mississippi, Friday, May 6 through Sunday, May 8. Find out five reasons you'll love it, then make plans for the short three-hour drive today.
1. Enjoy a free concert of 80s hits 🎸
What's better than rocking out to live music with your friends? Listen to tracks from your favorite bands from the 80s for free. Head to the AWW launch party to see the Molly Ringwalds, a band Birmingham music lovers will know and love. I have personally seen the Molly Ringwalds in Birmingham three times, and I can tell you they are worth the trip.
2. Admire beautiful art 🎨
Art lovers, you don't want to miss this. The Ridgeland Fine Arts Festival is a free event featuring art in mediums including clay, drawing/pastels, fiber, glass, jewelry, mixed media, painting, photography, sculpture and more.
In addition to seeing artwork and meeting artists, you can find fun interactive activities. Craftsmen from the Craftsmen's Guild of Mississippi will demonstrate their crafts and be at the Children's Creative Craft Corner to help children create their own "make and go" works of art.
Plus, you can sip wine with the Santé Sud sampling palates throughout the festival.
3. Treat yourself to the largest food and wine event in Mississippi 🍷
An essential part of any fun weekend – good wine and delicious bites. Grab your tickets to the Santé South Wine Festival, Mississippi's largest food and wine event. At the festival, you can taste wines from around the world and enjoy wine pairings from the best restaurants in Mississippi.
Ready to enjoy a weekend celebrating art, wine and wheels? Book your hotel now + learn more about the AWW weekend.
4. Get active with the Natchez Trace Century Ride 🚲
If you like to take in the beauty of the sights and sounds of a new city while enjoying the beautiful spring weather, there's nothing better than a bike ride. Join more than 700 cyclists for the Natchez Trace Century Ride, one of Mississippi's largest spring cycling events, for scenic views.
"Ridgeland welcomes visitors year-round, but spring is when the town springs to live. Since we have the Natchez Trace Parkway and the Chisa Foka Multi-Use Trail, we are a destination for cyclists.

Chris Chapman, President and CEO, Ridgeland Tourism Commission
Choose from distances of 8, 25, 50, 62, and 100 miles and enjoy mild to moderate elevation perfect for riders of all skill levels.
When: Saturday May 7 | 7:00 a.m.
Or: Ridgeland Recreation Center | 137 Old Trace Park, Ridgeland, MS 39157
Tickets: $45 | All Century Ride registrants will also have access to the VIP Social during the launch party
5. Explore all that Ridgeland, MS has to offer ✨
While you're in the city, take advantage of all it has to offer. Book your hotel now, then plan to experience the city's variety of dining options when you're not enjoying the festival. Whether you want barbecue or oysters, Asian or Italian, you will find a restaurant that will serve you.
"Asking me to pick a go-to restaurant is quite a challenge, because we're the steakhouse capital of Mississippi. There are currently 7 top steakhouses in Ridgeland serving the best cut of meat this side of the Mississippi.

Chris Chapman, President and CEO, Ridgeland Tourism Commission
Learn more about Ridgeland, MS and stay up to date on AWW weekend by checking out the Visit Ridgeland website, Instagram and Facebook.
Sponsored by: