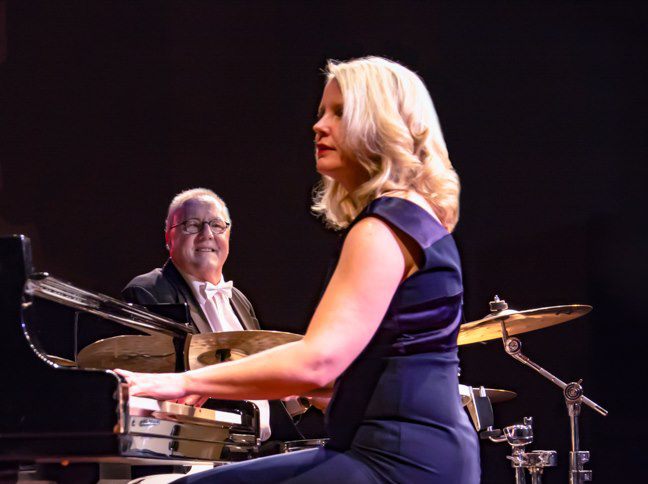 Carrie and Roger of Manistee combine their talents to develop a new sound
MANISTEE — At first glance, Carrie Selbee and Roger Tarczon might seem like an unlikely musical duo because of the paths they've followed in music over the years.
Selbee is known to many in this field, having made a career as a classical music performer and teacher. Tarczon comes from a background as a rock and roll percussionist, playing with local rock band Red Apple Road and spending over 20 years in the Los Angeles area working in studio music.