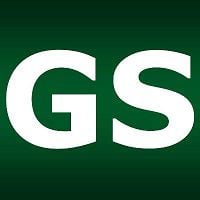 The McKinney Center will welcome artist Charles Jones for the exhibition "Time To Feed The Zebras" | Living
The McKinney Center will host painter Charles Jones from 5-7 p.m. on March 18. Jones will be on hand for questions on the opening night of his exhibit. This series of paintings is titled "It's time to feed the zebras". After opening night, the exhibit is free and open to the public, Monday through Friday, 10 a.m. to 5 p.m. at the McKinney Center. All works will be for sale.
"In my artistic life, I have tried to express my experience of this multifaceted reality rather than explain it as a more scientific and philosophical temperament would," Jones explained, referring to this series. "In pursuit of that, I tried to be influenced by everyone, I tried to live in each of their visions, not to appropriate their ideas, but to try to experience everything and put all of this in the paint so that one could have just a glimpse, the tiniest little peek at the slightest hint of the unfathomable and appreciate our great luck to be here in the midst of it all for a while .
Jones grew up in Wayne and Greene counties in North Carolina. He attended East Carolina University where he studied sculpture, painting, and earned a BFA in 1968. After a stint in the military, Jones studied painting at the University of Washington in Seattle, where he earned an MFA in 1974. From then until 2003, he lived and worked in Seattle. He has exhibited widely, mainly with the Kimsey-Miller Gallery, as well as in numerous competitions, group exhibitions and invitations. Since moving to East Tennessee in 2003, Jones' work has appeared at the 27th and 28th First Annual Tennessee Art Exhibits at East Tennessee State University's Reece Museum, Mary B. Martin School exhibit of the Arts Mountain Visions in 2010, at the 2013 -18 Jonesborough Open Juried Art Shows (winning Best in Show in 2015), the 2013 Grade AA Cage Free exhibition at the Slocumb Galleries and featuring a two-person exhibition with ceramist Jim Oxandale from December 2016 to January 2017 at the McKinney Center in Jonesborough. Jones also had paintings in the 2018 and 2019 Kingsport Arts Guild's Appalachian Art Exhibition, winning awards in both years. Her work was featured in a solo exhibition at the Kingsport Art Guild Main Gallery at the Renaissance Center in October 2019.
Jones' work can currently be seen at Impressions Fine Art in Kingsport and also on Instagram @c31jones.