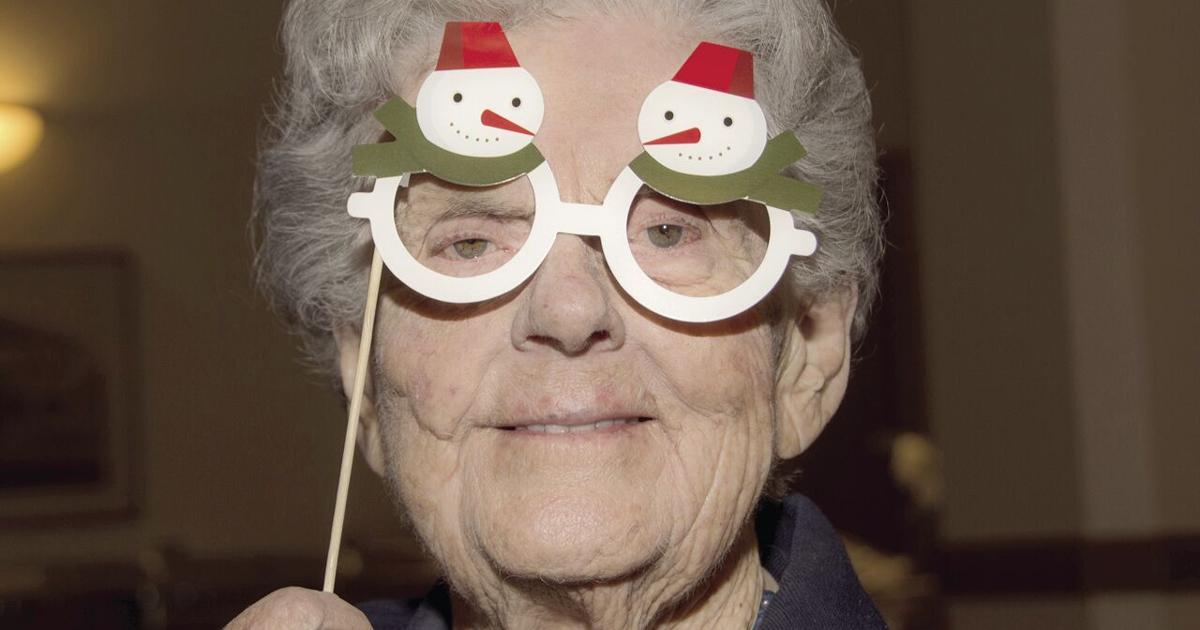 Mary Jane Auerbacher, one of the founders of Valley Prep, dies at 99 | News
Mary Jane Auerbacher, AAUW member for over 50 years and president in 1996, died Saturday, January 22, 2022, at the age of 99. She was an AAUW Named Gift Honoree in 1984.
The Redlands Chamber of Commerce named her Woman of the Year in 1986.
She was organist for her church until about 10 weeks before her death.
She was an only child, born in Los Angeles. A graduate of Los Angeles High School, she majored in English and history for two years at the University of Redlands, graduating in 1945 with a degree in biology and a teaching degree.
She taught herself to play the piano on her own before starting organ lessons when she was in her second year at the University of Redlands. She became the first graduate to perform in the college's commencement recital that was not a music major.
After graduating, she worked as a teacher in the Coachella Valley at an immigrant camp, with 44 children in her freshman class.
Mary Jane met her husband Fred the first day she started as an organist at the Highland Congregational Church. They married in 1946 and had three daughters.
She was one of the founders of Valley Preparatory School where she taught music for over 20 years. For 30 years, she prepared a monthly cultural history for students, including extensive research and museum visits.
She started the Alternate Christmas Fair at First Baptist Church and taught Sunday School there for 30 years, serving as Sunday School Superintendent. She served as circle leader for the American Baptist Women and president of that group and of the Inland Association of American Baptist Churches, both twice.
Some of the churches she has served with music include Cucamonga Lutheran Church, Garden Presbyterian Church, Rialto Presbyterian Church, Colton Methodist Church, and Yucaipa Presbyterian Church. She conducted the junior and senior choirs at Highland Avenue Lutheran Church in San Bernardino and bought them an organ and bells for their handbell choir.
She had been a member of Spinet (the 125-year-old musical organization in Redlands) since 1945, serving as president from 1975 to 1977. At first, she and a friend of Spinet, were concerned that young children would not come to the U from R concerts, went to Wilbur "Pop" Showalter as a high school music teacher to take school kids to concerts. He agreed to make these arrangements and thus began children's concerts by the orchestra.
Mary Jane was a former Dean of the American Guild of Organists and President of PEO Chapter VP. She received the U of R Town and Gown "Womans Place is Every Place" award in 1994 in the philanthropic service category.
She was a board member of the Redlands Chamber Music Society which held Sunday afternoon concerts at Prospect Park Carriage House.
She served as a guide for the San Bernardino County Museum, interpreting exhibits to school children.
She served from 1977 to 2001 on the board of directors of the Redlands Community Music Association (Bowl) and in 2002 was declared an honorary life member of the board. While serving, she provided dinner for board meetings and cooked, baked and served a feast for the RCMA's annual Major Donor Reception. She received the Bowl's "Hero of the Arts" award at its annual dinner in 2013.
AAUW Redlands Branch was celebrating its 50th anniversary the year it served as president. She organized and ran the AAUW's Redlands Recorder Group for about 45 years, then led the Great Discussions group for many years.
She was a member of the Cosmos Club, a group of women who write articles on a variety of topics. At one of the meetings, she wrote about Renaissance dances, and the Recorder Group then performed dances for the members.
In August 2012, his house designed by Richard Neutra was listed on the National Register of Historic Places. The application documents noted that "the Auerbacher house is particularly compelling because the original owner, Mary Jane Auerbacher, still resides in the house." She shared her home for the 2011 YMCA Holiday Home Tour.
Circa 1995, Mary Jane was one of 218 men and women community leaders invited to sign the quilt titled "Those Who Made a Difference in the Redlands". Under their name, all signatories were asked to write a word or two indicating how they would like to be remembered in a hundred years. Of all her activities and accomplishments, Mary Jane has written "President of the AAUW."