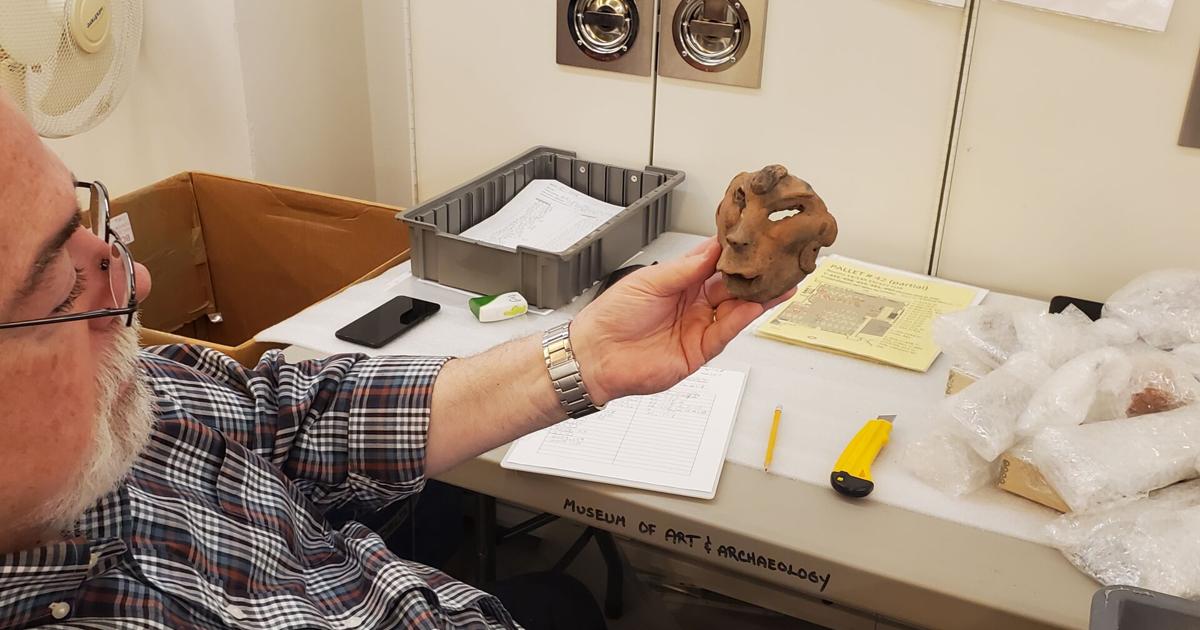 Mizzou Nord slated for demolition; Museum of Art and Archeology moves to Ellis Library | Central Missouri News
COLUMBIA — The Museum of Art and Archeology's acting director, Bruce Cox, has been working since Christmas to unpack and catalog items in cabinets on the lower level of the Ellis Library on the MU campus.
Cox and seven other employees are nearly done finalizing the thousands of Mizzou North artifacts and paintings on campus.
"It was really hard to control the environment because we had so many different departments in the building," Cox recalls during his time at the museum in Mizzou North. "Doors were opening and closing too frequently and this was creating humidity issues with some of our artifacts."
For more than nine years, MU Museum of Art and Archeology was located in Mizzou North, on Business Loop 70 W. It was not until 2018 that the university announced that it was selling the Mizzou North property. It was announced on January 13 this year that MU had decided to demolish the building instead.
When news of the museum's move to the Ellis Library broke last year, curator of collections Linda Endersby was thrilled that the artifacts and paintings were once again being seen by students and faculty.
"It was difficult to get students and faculty to interact with our collection because it was difficult to organize a trip up there during a normal class period," Endersby said. "Really, our museum is more of an educational collection that students can interact with."
Mizzou North opened in 1940 and was the location of the Ellis Fischel State Cancer Hospital. It was not until 1990 that the hospital merged with MU Health Care, and in 2013 it was fully moved to the University Hospital campus.
Now Mizzou North has become almost entirely abandoned. Halls and galleries once filled with people moving from desk to desk are now eerily quiet.
MU's plans to demolish Mizzou North add to a list of eight other campus buildings this project to be demolished in the near future.
Cox said he looks forward to the museum reopening in June to the public.
"It won't look like Mizzou North anymore with the space we're using here," Cox said. "It's going to have a completely different look and we're going to try to be a bit more creative in how things are going to be displayed."
The museum contains over 16,000 artifacts and paintings. Some artifacts are over 6,000 years old. Other items include a painting by Andy Warhol. All items are designed to be stored in over 150 8 foot cabinets where humidity should not be a problem all year round.