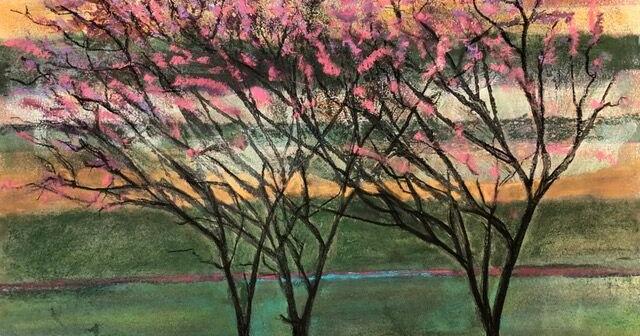 Just Full of Nuts | Culture & Leisure
[ad_1]
KINGSPORT – The Kingsport Art Guild will host the Just Plein Nuts group's art exhibit in the Main Gallery on the second floor of the Renaissance Center, 1200 E. Center St.
The show opens Thursday and continues until February 7, 2022.
"Just Plein Nuts" features 12 artists from northeastern Tennessee and southwestern Virginia: John Youssi, Janet Hartmann, Don Gotterbarn, JoAnne McDonough, Mary Ann Grib, Brenda Bundrant, Kathy Hawk, Carol Dixon, Renee Pitts , Katie Hodge, David Kramer and Lisa Reiter.
These artists are members of the Just Plein Nuts group who work in oil, acrylic, pastel, monotype and watercolor – outdoors every week from March to November.
Doe River, Warriors Path, Steele Creek Park, and Allandale Mansion are just a few of the locations featured in the show.
An opening reception scheduled from 2 pm to 4 pm on December 16 at the Renaissance Gallery will feature live demonstrations of "outdoor" painting using watercolors and monotype printing. The public is invited to come and meet all the artists.
Just Plein Nuts is an informal group founded eight years ago to bring together artists who love to paint outdoors and share their experiences. It is open to all artists. If you want to know more or just follow the group's travels, go to the Just Plein Nuts Facebook page.
[ad_2]