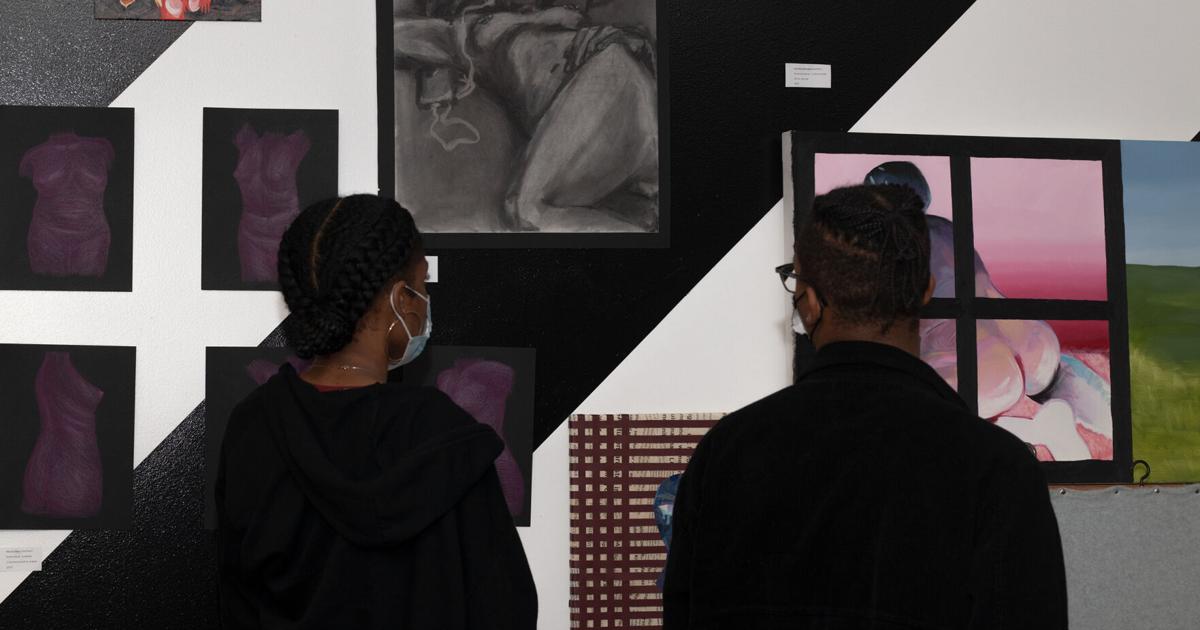 Period Project at UGA Organizes Art Exhibition and Fight Against Stigma and Poverty | Arts & Culture
On the evening of Friday, December 3, the Period Project at the University of Georgia hosted an art exhibit and menstrual product drive at Rabbit Hole Studios. Participants gathered at the community center to view art submissions submitted by students and community members.
Guests were asked to bring donated sanitary napkins and tampons to the event in lieu of paying an admission fee. The UGA Period project collects, packages and donates menstrual products to community partners such as the Athens Region Homeless Shelter and the Clarke County School District.
Nick Bradfield owns Rabbit Hole Studios, a community center and creative space on Winterville Road. The space hosts an eclectic mix of furniture, consignment pieces, instruments and more. Bradfield provided free gallery space to the Period Project at UGA on the night of the show.
"We're just trying to give back to the community and let it not be just a business, but a community space," Bradfield said.
Juniors Carolyne Halfon and Claire Rivard attended the event on Friday. One of their favorite pieces on display was 'Nameless, Faceless', a cardboard sculpture of Shira Alperin's female body.
Halfon and Rivard are supporting the distribution of sanitary napkins and tampons from the Period project on campus.
"It … normalizes the rules in general." Not only do men have to see these products, but also women have access to them, and it's not like it's scrutinized or anything, "said Halfon, a psychology student.
Gabriela Jones came up with the idea for the artistic evening. As education chair for the Period project at UGA, she organized the event, which was inspired by a similar project she did in high school. Jones is a sophomore studying psychology, art history, and studio art.
"My main focus is just to put menstrual poverty on the top of the minds of a lot of people," Jones said. "There are a lot of people in our community who have to choose between buying food for the month, paying rent, or being able to buy enough tampons and pads. "
While there was no theme or medium required for the artwork submitted, most explored the female form, experiences with gender roles, or struggles women face. Twenty works by 12 artists were exhibited at the studio.
Natalia Blooming is an arts education student. She submitted an acrylic painting titled "Red Woman, Blue Dog". Her play explores her own experiences with gender roles and the way women are viewed in society.
"I think the stigma [around periods] is very real, "Blooming said. "It's almost a taboo subject to discuss with men… it needs to be more standardized. "