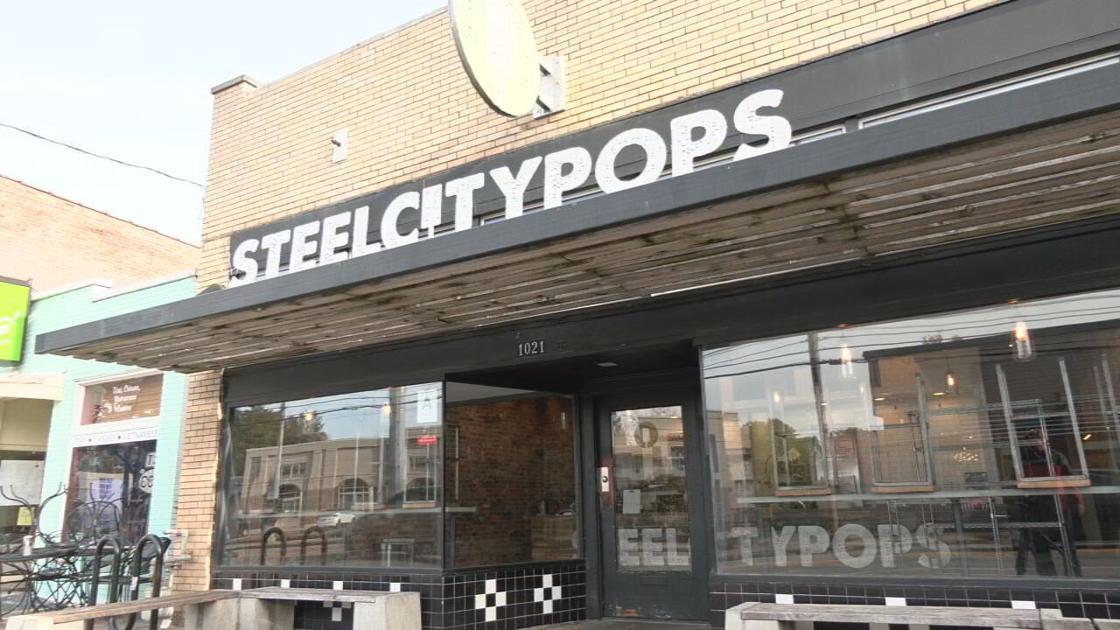 Bardstown Road Business Closures Give Way to New Development in Highlands | New
LOUISVILLE, Ky. (WDRB) – Steel City Pops is the latest Bardstown Road business to close. Next door, what was once Mellow Mushroom pizza has been empty for years.
The CEO of Steel City Pops sent a letter to employees this week saying a tough economic cycle and the ongoing COVID-19 pandemic has forced the company to close its Kentucky stores.
"It was really sad and unhappy," said Reese Fisher, regional sales manager for Steel City Pops KY.
Even in his position, Fisher said it was a surprise.
"I know we were very busy," he said. "We had reservations. I mean we had limitations due to the lack of staff, but we were always running to bring people in. There weren't many weeks where we weren't maxed out from Wednesday to Sunday."
But as one door closes in this block of Bardstown, another opens. It's not all bad news for what has always been the heart of the Highlands.
The Art Cartel puts the finishing touches on a mural outside The Wiggle Room, a brand new bar opening above the former Hop Cat location.
"It was sort of a long-held dream come true," said JC Denison, co-owner of The Wiggle Room.
And if you've been to MerryWeather before, some things may sound familiar. Denison also owns this bar. He said they were trying to bring some of the cozy neighborhood bar look and feel, like the floor and the color red, to the Highlands.
"I think there might be a bit of resurgence and renaissance right now with local businesses," Denison said. "At least that's what we hope for. And we think we see it and we want to be a part of it."
The Wiggle Room is set to open in December, one of a few dozen businesses that the Highlands Commerce Guild said opened last year in an attempt to "keep Louisville weird" amid the pandemic.
"It's sad that things are closing, but it gives the opportunity for new things to emerge," said Fisher. "And that's what makes Bardstown Road so vibrant and fun."
Fisher hopes the popsicle business will still be in town, just on a smaller scale.
Related stories:
Copyright 2021 WDRB Media. All rights reserved.