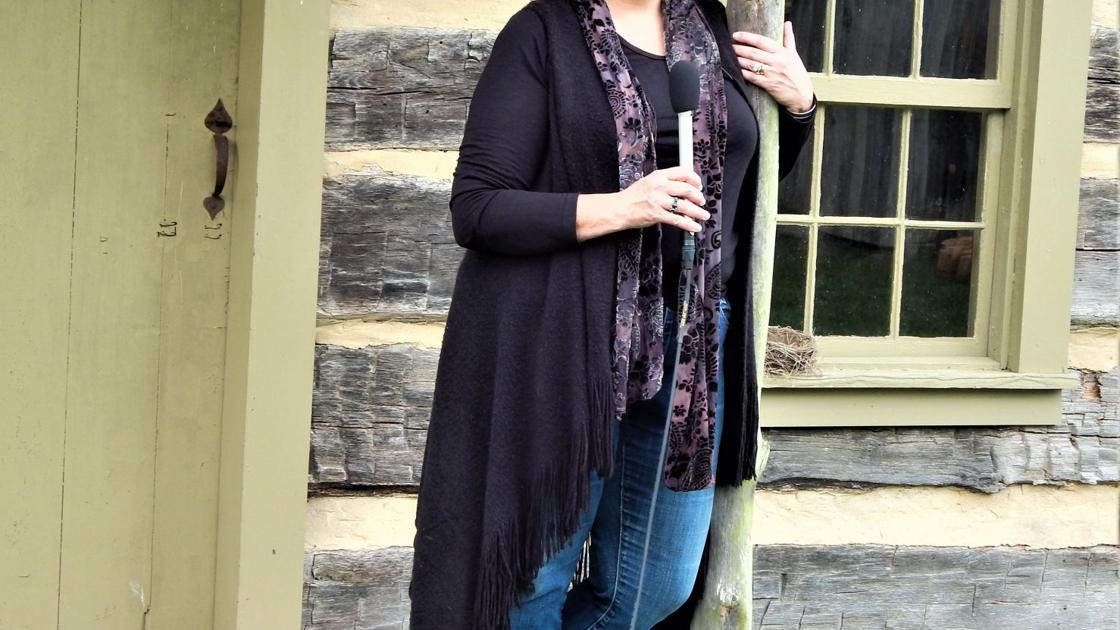 Witches Wynd returns with digital magic | ACCENT
KINGSPORT – Witches Wynd (pronounced "why-nd", rhyming "genre") is back until Halloween night, thanks to the magic of the internet. The annual event, now in its 29th year, will begin on October 22.
Log on to witcheswynd.com and discover tales of the macabre, the paranormal and the unexplained, all from the comfort of your home. Exchange Place suggests a $ 10 donation that can be paid at the time of viewing with any major credit card. Please note that if you would like to watch this special Witches Wynd more than once, you will be asked to donate $ 10 each time. However, unlike in previous years, when people could only attend on the Friday and Saturday nights before Halloween, this year there will be multiple opportunities to connect and hear these wonderful stories, according to a statement.
This year's event will feature four great storytellers:
Judy (Butterfly) Farlow is a woman of many talents and personalities. She has been teaching and performing for over twenty years, from backyard picnics to the White House. Award-winning national storyteller, she is a performer member of the Jonesborough Storytellers Guild, participates in the National Storytelling Network, and has participated in numerous festivals and events, including Gatlinburg's Smoky Mountain Tales and Tunes and Virginia Renaissance Faire.
Agnese Goin holds an MA in Storytelling from East Tennessee State University. Until COVID wreaked havoc on lives, she had been a storyteller in residence at Lincoln Elementary School and Washington Elementary School, and freely admitted that teaching storytelling to children had been the highlight of his week.
Hannah Harvey, Ph.D., is a nationally recognized storyteller and award-winning teacher, with a PhD in Oral History Interpretation (Performance Ethnography). She has performed at the National Storytelling Festival, the International Fringe Festival in Scotland, Yale University, and three storytelling programs with The Great Courses. Dr. Harvey specializes in oral histories of the Appalachians and has worked as a consultant to doctors, pastors and psychiatrists on the power of storytelling to shape cultural identity.
Judy Womack has been a professional storyteller and actress for over thirty years. Her use of dramatic movement and speech allows stories to come to life and encourages listeners to stretch their imaginations. A former recipient of the Distinguished Artist Award from the Arts Council of Kingsport, she has conducted drama and storytelling workshops at the Barter Theater, Kingsport Ballet and Theater Bristol, among others.
The event will also include two special guests:
Katie Hoffman, Ph.D., will provide music throughout the program. A specialist in Appalachian cultural heritage and a PhD in English, she is the founder of Appalworks, a company that focuses on different aspects of Appalachian culture, history and heritage, and incorporates them into educational and entertaining programs. She is a talented singer / songwriter and has been singing, performing and lecturing on traditional Appalachian music for over three decades.
Billee Moore has volunteered at Exchange Place for over forty years, most notably as chair of the steering committee for several years. She was the one who created Witches Wynd in the early 1990s, and for this virtual edition, Billee opens the program with her exclusive memory of the birth of this event.
For more information, please call Exchange Place at 423-288-6071.
Exchange Place is a non-profit, volunteer-run living history farm, educational institution and regional attraction that seeks to preserve, protect, interpret and manage history, heritage and artefacts relating to life. mid-19th century farm in northeast Tennessee.