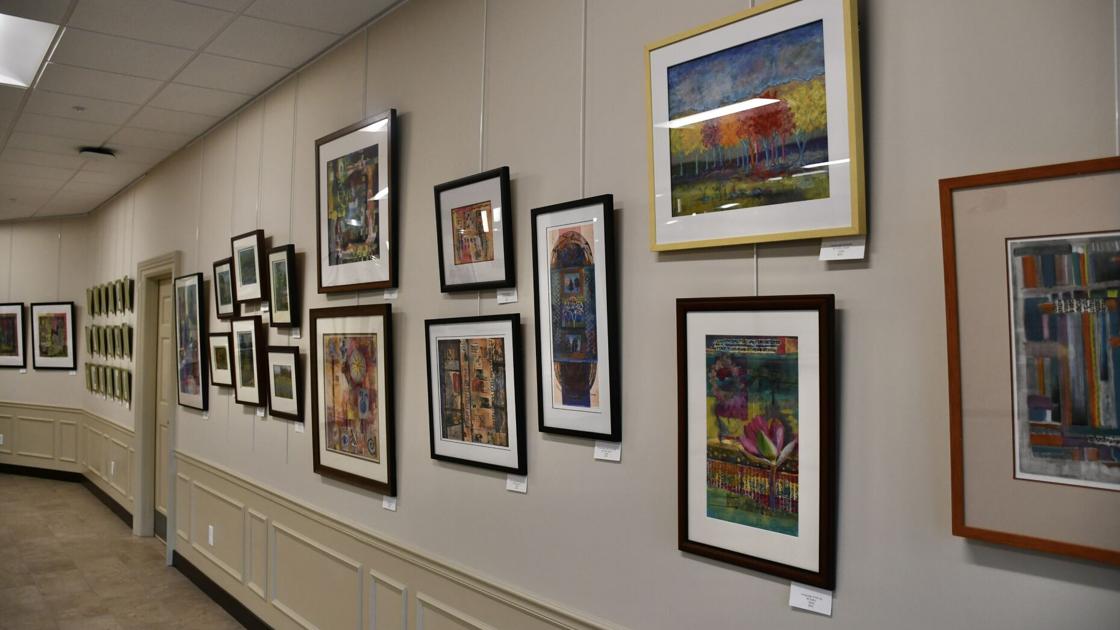 Photo Gallery: New Art Exhibition at Town Hall | Culture & Leisure
KINGSPORT – Kathy Millhorn Hawk is the new featured artist at the Town Hall Gallery.
The exhibit, titled "God's Canopy," premiered on Tuesday and features a collection of one-design prints and pastels depicting the outdoors, including landscapes and flowers.
For years, Kingsport has showcased local artwork and photographs in the Town Hall lobby.
Hawk, originally from Kingsport, graduated from East Tennessee State University with a master's degree in arts education. During her 30-year career as an elementary art teacher, Hawk has maintained an active role in local visual arts programs by teaching, volunteering, and participating in numerous exhibitions.
Over the past 40 years, Hawk has been associated with the Kingsport Art Guild in several capacities. She has experience in calligraphy, watercolors, outdoor pastels, and one-design printmaking. His work can be found in collections across the region and is also represented in the Southeast and Northwestern United States.
Locally, Hawk's art can be seen at the Renaissance Center Gallery and the Downstairs Gallery in Hawksnest by appointment via [email protected].
"I've always been drawn to the outdoors, especially the flowers and trees, and I feel rejuvenated with each new season," said Hawk. "Each of us has been blessed by God to live on this beautiful Earth, and we should be good stewards of it. My hope with this exhibition is to share the love of travel through my expression of the outdoors and to bring that same joy to its many viewers.
The "God's Canopy" exhibit and sale will take place on the first floor of City Hall at 415 Broad St. until November 29, weekdays 8 am to 5 pm. A portion of the art sales will go to the Golden Brush Awards sponsored by the Kingsport Art Guild, Honors are given to selected local high school students who plan to major in art at the college level.
For more information on the art exhibit, contact the Kingsport Cultural Arts Office at (423) 392-8414.
1.JPEG art exhibition
2.JPG art display
3.JPEG art exhibition
4.JPEG art exhibition
5.JPEG art exhibition
6.JPEG art exhibition