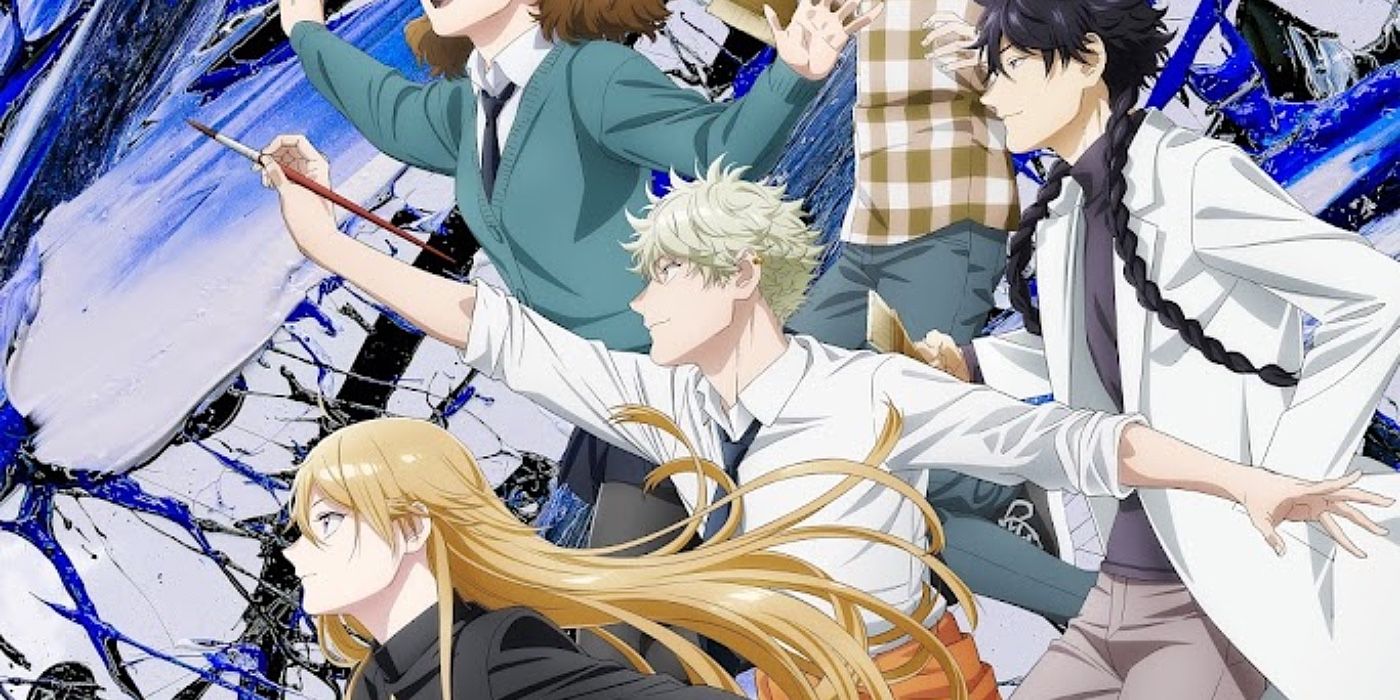 Emotional Blue Period trailer highlights its artists' struggles
A new Netflix-exclusive Blue Period anime trailer has been released, featuring the story of a bored student who finds inspiration in art.
A new trailer has been released for the anime adaptation of Tsubasa Yamaguchi's artistic manga series, Blue period.
The story follows a popular high school student called Yatora Yaguchi, who misses life but ultimately finds inspiration and passion in the art world. The trailer gives a glimpse of the struggles and emotions he endures as he works to develop his own artistic skills. It also features the series' opening theme song, "EVERBLUE" by Omoinotake.
RELATED: BL Mystery Series The Night Beyond the Tricornered Window Reveals New Trailer
The manga was first published in Kodansha seinen manga magazine Monthly afternoon in June 2017, and has produced 10 volumes of content so far. Seven Arcs (Fly me to the moon) produced the animated adaptation starring Kouji Masunari (Magi: The Labyrinth of Magic) and Katsuya Asano (Tokyo Avengers, Lord Marksman and Vanadis) serving as directors, Reiko Yoshida (A silent voice, Castle town dandelion) contributing to the script and Tomoyuki Shitaya (Magician of the Night Animation, Hatsukoi Limited) providing the drawings of the characters.
Voice cast includes Hiromu Mineta (Star Wars: Visions) as protagonist Yatora Yaguchi, Yumiri Hanamori (Demon Slayer: Kimetsu No Yaiba, Smile on the track) like Ryuji Ayukawa and Daiki Yamashita (Ranking of kings, My hero university) like Yotasuke Takahashi.
Blue period will air on MBS, TBS and other channels in Japan on October 2. Netflix will exclusively stream the series outside of Japan starting October 9.
KEEP READING: The Way of the Househusband Returns to Netflix With New Trailer
Source: Youtube
My Hero Academia Promo Features Heroes Preparing For All-Out War
About the Author