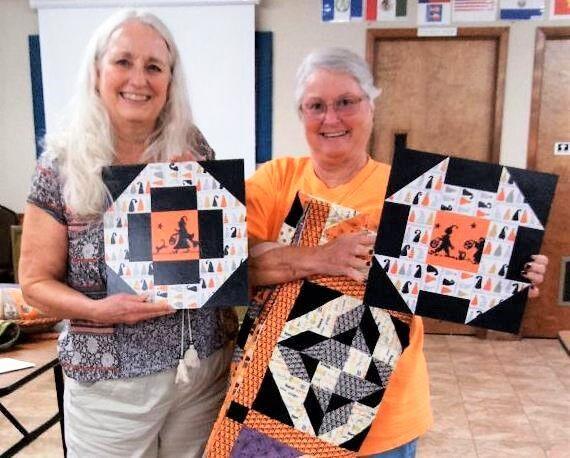 Artistic creations by Nacogdoches quilters | New
No one knows exactly when quilting began, but from evidence found in the temple of Osiris in Egypt, it appears that people wore quilted clothing around 5,000 years ago.
In East Texas, we usually think of the quilts made by our pioneer ancestors; items needed to keep the family warm. Often times, these patchwork quilts were made of feed bag material.
Some quilts were made for special occasions, intended to be "show" quilts or raffle quilts for a good cause. Imported silks and fabrics have been incorporated into the design.
However, it was not until 1971 that even pioneering quilts began to be recognized as works of art when the Whitney Museum of American Art in New York sponsored an exhibition attracting record numbers of visitors. Soon, other museums followed suit and added quilts to their archival collections.
This renaissance led to a greater appreciation of quilts across the country and quilting clubs began to appear, with each new generation wanting to learn "the art."
Recently, I had the honor of speaking to the Nacogdoches Quilt Guild. The subject: Quilts open doors to the past, and to illustrate, I have exhibited 15 antique quilts from the 1860s to the 1930s.
After my presentation, I stayed for the Guild's show and tell and I was truly amazed by the artistic creations of these talented quilters, men and women! Some examples shown were of abstract design, one was a flower basket medallion, and another told stories from Broadway shows.
It is safe to say that the "art" of quilting is alive and well thanks to guilds like this.
If you have any quilts or quilt stories to share, contact Deborah Burkett by phone, 903-752-7850, or email, [email protected]