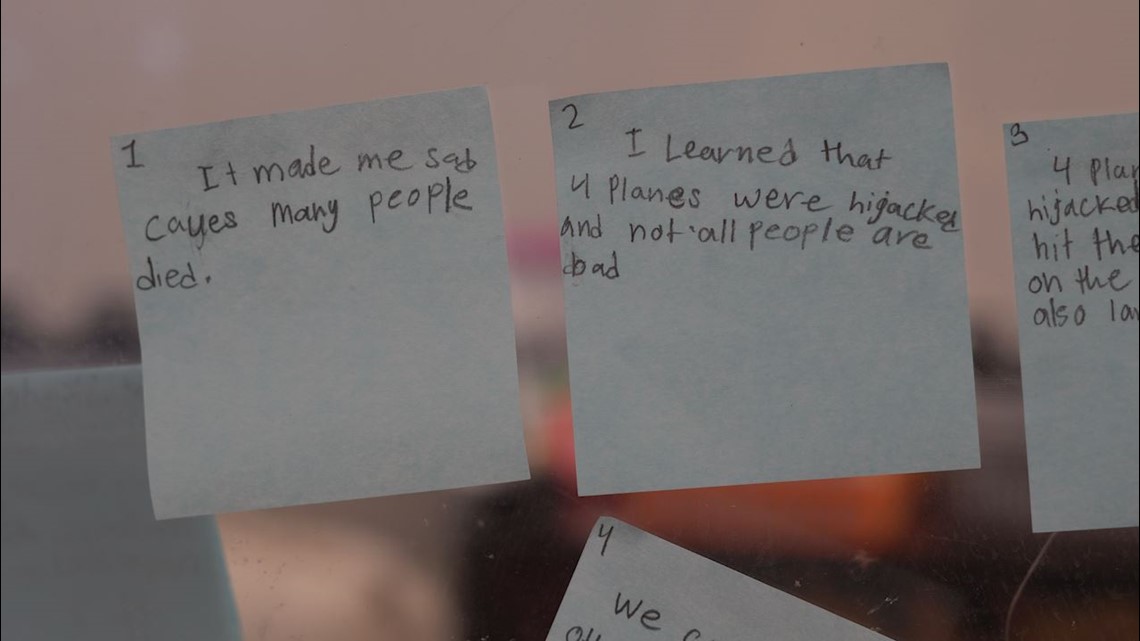 How North Texas educators teach students about 9/11
Saturday marks the 20th anniversary of the September 11, 2001 attacks. Ms. Brittany Payne teaches the history of September 11 to her students at the Classical Center at Vial Elementary School.
GARLAND, Texas – Many people remember when they learned of the September 11, 2001 attacks.
For Ms. Brittany Payne, a grade 5 teacher at the Vial Elementary Classical Center in Garland, she was in grade 6 in 2001. She remembers watching the news with her mother.
"I see the first tower on fire and the second plane go by. I see it all the time, and I will never think about it on 9/11," Payne said.
As an educator, she wants her students to understand the history of 9/11 and honor the dead, survivors and heroes. These children were not born until a decade after the attacks.
In the past few weeks, leading up to the 20th birthday, Payne has had his students read a book, participate in classroom activities, and work on a 9/11 project.
"The mission was to pretend they were journalists and interview an adult in their life," Payne said.
The students asked their parents or other adults what they remembered 9/11. She wanted her students to see different points of view and understand the impact this has had on people across the United States.
Payne remembers the fear, hatred and change that took place after 9/11. She also remembers the continued healing that she hopes her students will continue.