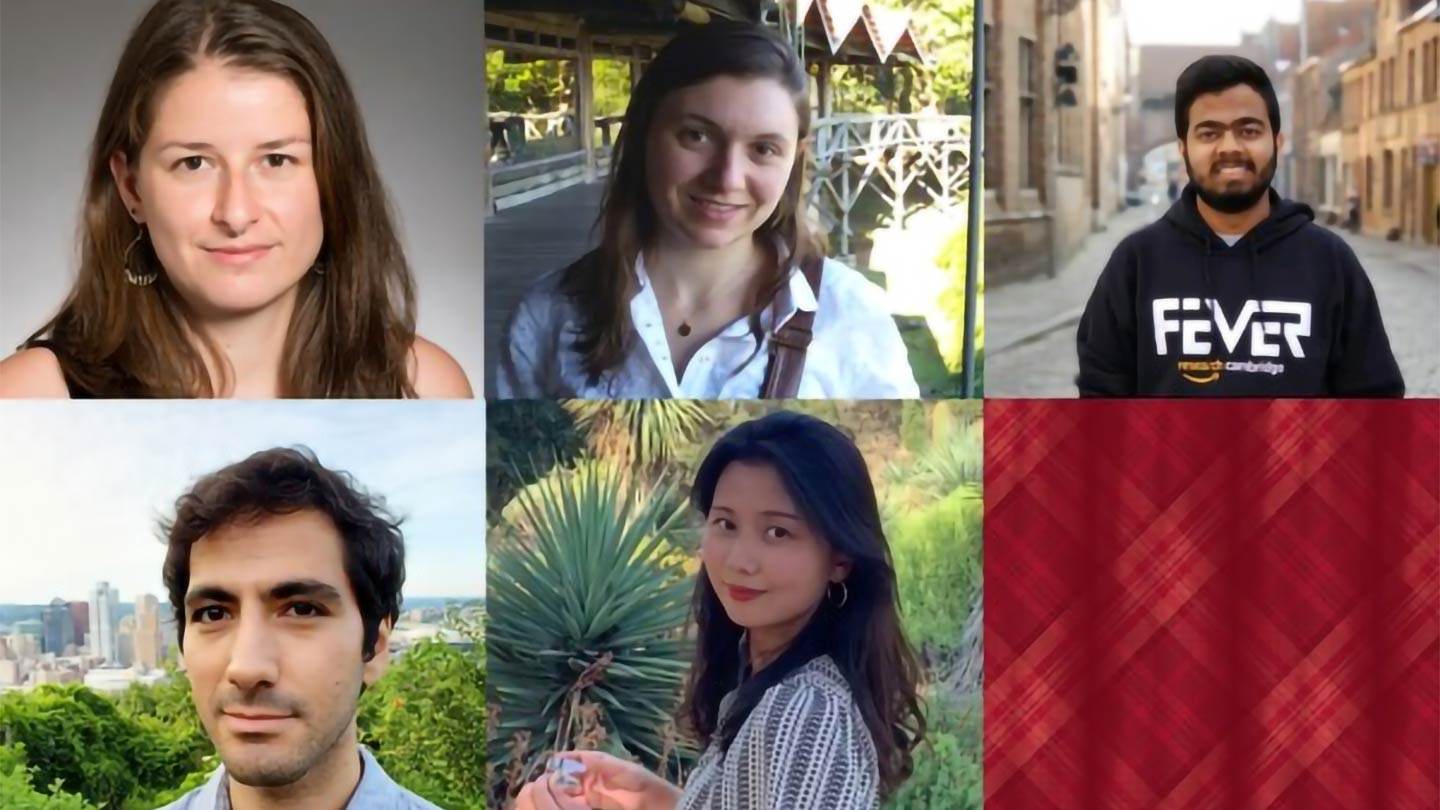 Amazon appoints five graduate researchers in new SCS – Machine Learning – CMU collaboration
Five Carnegie Mellon University students with ties to the School of Computer Science were selected for the inaugural Amazon Graduate Research Fellows program.
Amazon and CMU established the program to strengthen the company's commitment to supporting promising researchers in academia. Over the past few years, the company has collaborated with several leading universities to help amplify the work being done by the masters and doctorates. students.
The five scholarship recipients are Nil-Jana Akpinar, Natalia Lombardi from Oliveria, Divyansh Kaushik, Emre Yolcu and Minji Yoon.
The program supports graduate students engaged in scientific research in automated reasoning, computer vision, robotics, language technology, machine learning, operations research, and data science. Fellows will also be invited to take an interview for a science internship at Amazon.
"Each scholar has been selected based on their academic excellence and their potential to achieve great things in the areas of their choice," said Alexa Smola, vice president of Amazon Web Services and distinguished scientist. "We've looked at their research proposals to make sure they're doing a really good job. They're the real stars here. We provide the funds, but they do the actual research."
Yoon and Yolcu are pursuing doctoral studies in the Computer Science department. Yoon works on the automation and democratization of graph exploration. Yolcu has contributed to the complexity of proof systems that reason on symmetries, with publications appearing in SAT and NeurIPS.
Kaushik is a doctoral candidate for the Institute of Language Technologies. He is working on the development of natural language processing (NLP) systems capable of operating reliably under real deployment settings.
Akpinar and by Oliveria are pursuing doctoral studies as part of a joint program in the Machine learning department and the Department of Statistics and Data Science. Akpinar's work focuses on auditing for bias in algorithmic systems and shows how differential crime reporting rates by victims can lead to biased results from predictive policing algorithms. De Oliveria studies the estimation of generalizations, known as optimism in classical statistical terms. His work examines the difference between the test and training performance of a predictive algorithm.
Learn more about the Amazon Graduate Research Fellows program and the recipients of this blog post on the Amazon Science site.