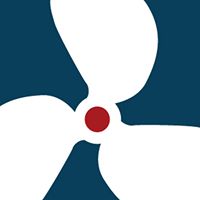 Virtual lecture on art history with Dr Michael Grillo
Rockland Public Library presents Michael Grillo, Thursday, May 27, 6:30 p.m. on Zoom. This event is free and open to everyone.
The great plague of 1348 swept across the European world with an unprecedented ferocity that brought cathartic changes to late medieval society. The substantial losses of their populations shook the newly developed foundations of the emerging guild democracies of 14th century Italy, calling into question their understanding of the world.
"Rather than seeing this era as an interruption of the early Renaissance, could we instead consider how the era of the Great Plague opened up opportunities for rethinking that actually contributed directly to the Renaissance centuries that followed? the library said in a press release.
Focusing on the visual arts of the time, "A Reconsidered World" will explore how catastrophic urban depopulations caused a paradigm shift in the way the peoples of the late Middle Ages conceptualized their world, a world that leads directly to the sense of Renaissance realism that is so familiar to us through our own view of the world through photography, according to the library.
Dr. Michael Grillo is an art professor at the University of Maine. He writes about how 14th-century Italian images function as primary sources that visually articulate ideas inexpressible in any other medium, including the verbal realm. Dr Grillo received his doctorate from Cornell University with a thesis on medieval art history. He continued this work with his 1997 book, Symbolic structures: the role of composition in signaling meaning in Italian painting of the late Middle Ages. He is also a practicing photographer and seeks to explore how aesthetic theories play directly into our world, particularly how photography functions as a culture-specific visual modality.
To get a link to the Zoom event, please email [email protected] by 4 p.m. on May 27 and identify the event you would like to attend in the subject line.